HELPER Equalizer 2
Helper Equalizer 2 is a unique and versatile equalizer plug-in that contains special features with excellent workflow and a simple-to-use user interface. Unlike any other equalizer plug-in, you'll get to play with 5 different EQ shapes to shape your sound better.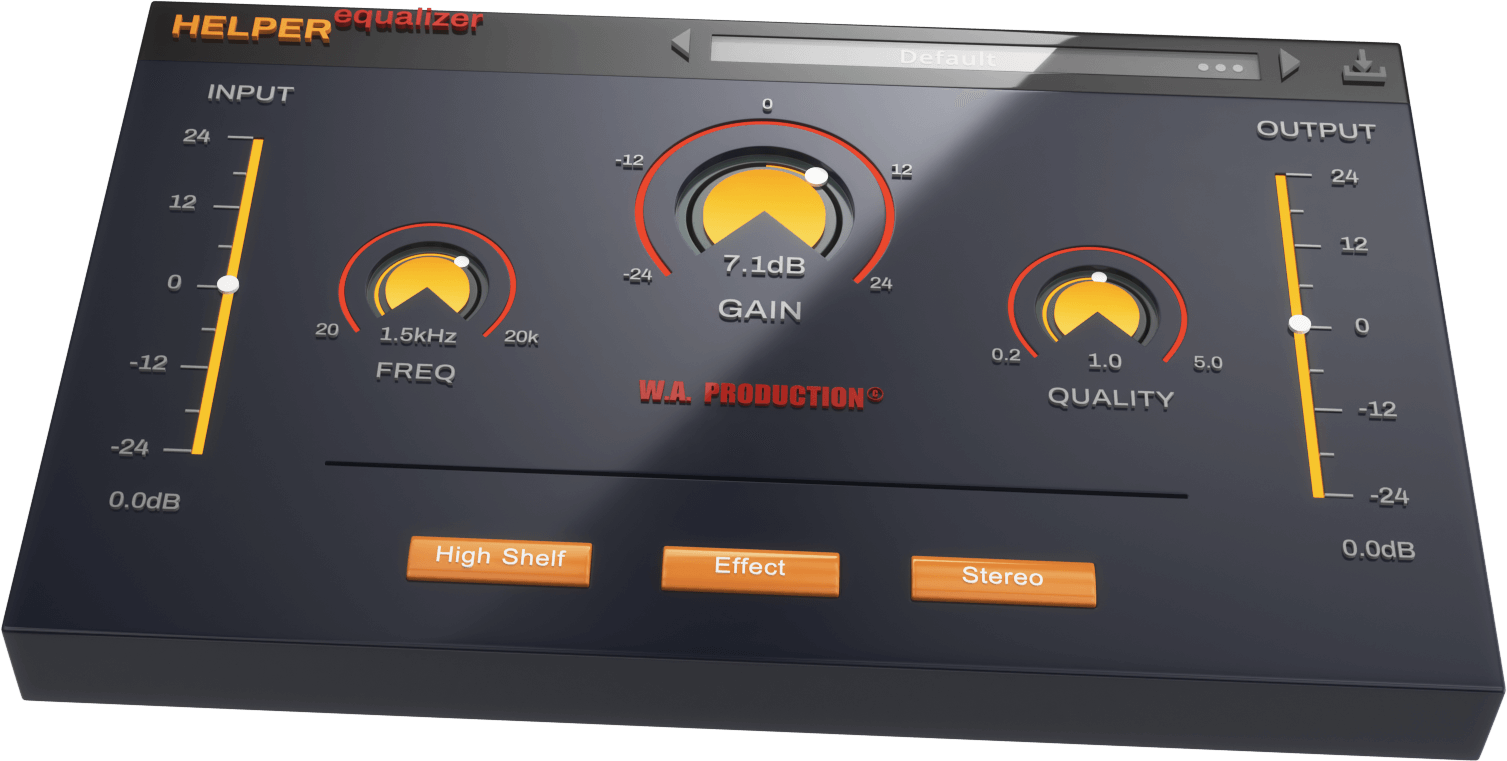 You have only 3 knobs to play with in this plug-in but do not be fooled by its simplicity. With the frequency knob, you can determine which frequency to be affected by the equalizer itself. With the gain knob, the volume of the sound can be increased or decreased to bring out the muddiness or to give some air to the sound. With the quality knob, you can adjust the filter slope to effectively equalize your sound. Although the gain knob and quality knob are not available in certain filter modules, they are still vital to proper audio equalizing.
You can also choose to effect different types of audio signal from the audio source – Stereo, Mid, Side, Left & Right. Imagine what all this unique feature offers you.
With the input and output gain control, proper gain staging can be done before and after the saturation process.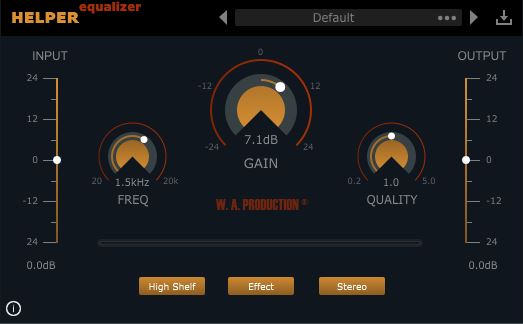 Features:
Intuitive user interface
5 different EQ shapes
5 different channel modes
10 Factory presets
Responsive & CPU friendly
New Features in version 2.0.0:
New GUI
Presets manager
Catalina compatible
Pro Tools / AAX compatible
Minor Bug Fixes
New Features in version 2.1.0:
Resizability
Updated presets manager
Updated license management
Bug fixes

FAQ
Windows 8 and later (32 / 64 bit)
macOS 10.13 and later

AAX - ProTools 11 or higher

The plugin likely will not work properly on older OS versions. If the demo appears to work on your older system, this does not guarantee that the full version will work properly. If you are unsure whether or not the plugin will work on your system, please email info@waproduction.com.

Important notice for M1/ARM Mac users: Before purchasing, please review the current compatibility status of this plugin on your system here.

v 2.0.0 - Update 28th May 2020
v 2.1.0 - Update 21st June 2020

Also available in these bundles