Polyscape
Important: Full version of Kontakt 5.7.3+ required to be able to use this collection.

About: Sparkling ambiences. Dystopian landscapes. Vintage synth beds. This is all Polyscape A pad instrument – inspired by 90s liquid electronic underground electronic music, synthwave artists and classic 80s film scores. Create wide, deep, enormous neo-futuristic soundscapes for your next track. This boutique library contains carfully handcrafted patches from 9 analog synths such as Moogs, Oberheims, Sequential Circuits and Nord Lead.

Abstract Symphonies

Polyscape is a boutique collection of synthetic pads for creating large synth soundscapes for your tracks. The engine comes with 40 sampled synth patches (so called Modules) which you can freely mix, blend, melt together on 4 slots to design your own scapes.
40 Synth Modules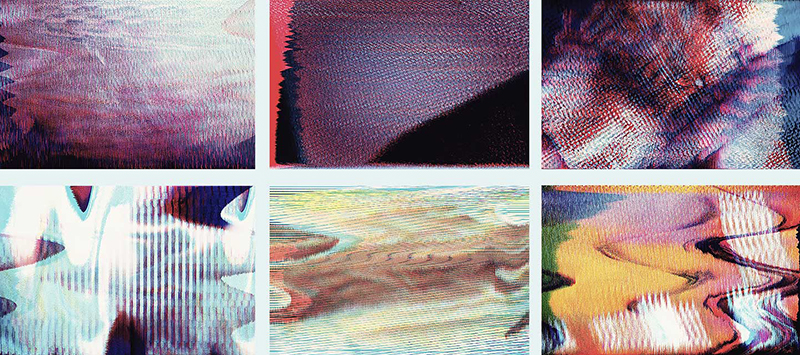 Synth Modules are full-length sampled synthesizer patches divided into 8 subcategories: Strings, Brass, Reeds (flutes, woodwind-like sounds), Vox, Keys (piano, electric piano-like sounds), Organs, Morphs (analog orchestral sounds) and Specials (heavily designed sounds: recorded via VHS player or hardware effect processors).
90+ Soundscapes

Polyscape comes with 90+ pre-designed presets categorized into Pads & Soundscapes (huge and deep, to bright cinematic synth atmospheres), Strings & Sweeps (classic synthesizer pads) and Keys & Vintage Stuff (classic 80s style analog synth keys). Great for creating subtle moving sublayers for any kind of music or to create extraordinary, long, grand, floating soundscapes.
9 Analog Synth Sources

We handcrafted and recorded some amazing 80s – 90s vintage instrument patches from Sequential Circuits Prophet, Nord Lead 2x, Oberheim OB32 Organ Module, Matrix 1000 & Matrix 6 and modern instruments like Moog Subsequent 37, Dave Smith OB6 and Sequential Circuits REV2.
Take a look at this tutorial to see How To Load a Kontakt Collection into your Kontakt.

Product details:
Handcrafted patches from 9 analog synths: Sequetial Prophet 5, Rev2, Nord Lead 2x, Oberheim Matrix 6, 1000, OB32,
OB6 and Moog Subsequent37
130 full-scale Kontakt presets
40 Synth Modules with Karanyisound's Layer Designer Engine with more than 80+ adjustable control options
Exceptional audio quality: recorded with analog gear, 24bit / 48kHz sample rate
2.6 GB size
FAQ
Full version of Kontakt 5.7.3+ required