Continuo - Cinematic Guitar Orchestra
Important: Full version of Kontakt 5.7.3+ required to be able to use this tool
Continuo is a complex sounding cinematic texture designer tool based on electric guitars for creating endless pads, unusual soundscapes, characteristic atmospheres and experimental sublayers especially for film, video game and electronic music. This is the first release of our cinematic series with our brand new, easy to use Layer Designer Engine where you can edit, modulate and mix up to 4 individual Instrument Modules at the same time. Your continuously journey starts now.
12 Extra-Long Guitar Patches
6 Hojave Guitars: Raw, almost cello sounding patches with a lot of fortuitousness and life for creating intimate textures or to enhance realism (as an additional layer).
6 Badlands Guitars: Straight, edgy and sometimes organ-like sounding patches for creating sharper or epic soundscapes
Techniques: Bowed, tremolos, vibratos, beaten (with a wooden stick), driven patches
4 Super-Large Texture Patches
Open, huge and spacey patches for creating ethereal or even symphonic orchestra sounding textures when mixing with other patches.
Straight, super long reverbs created with several eurorack modules, Eventide and Strymon pedals.
Extreme Timestrech & Synth Sublayer
Additional patches for extra coloring options including a 300x Stretched Bowed Guitar patch and Moog Subsequent37 Taped Synth patch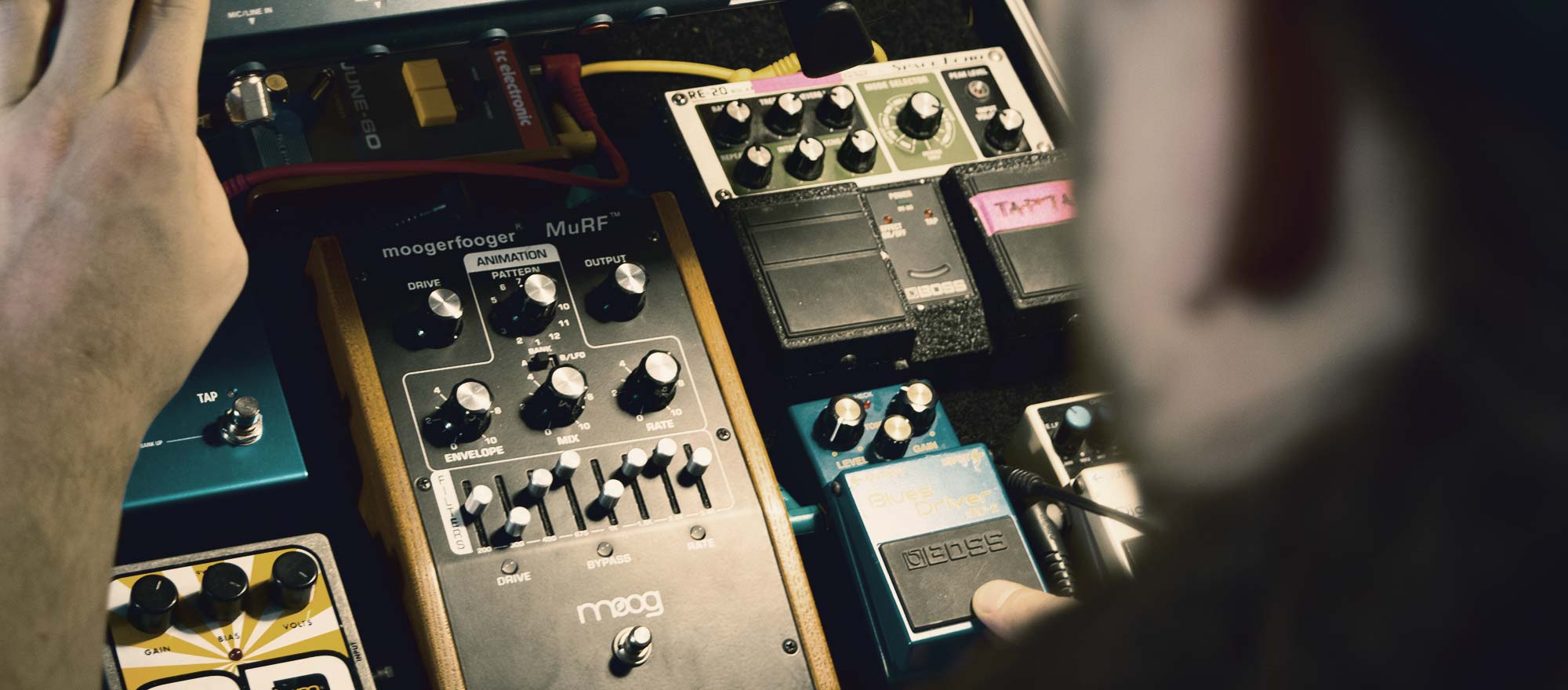 Take a look at this tutorial to see How To Load a Kontakt Collection into your Kontakt.
Features:
360+ extra long samples (30-150 second long recordings)
24bit / 48kHz sample rate
2.7 GB total size (3.6 GB uncompressed)
Recorded with Universal Audio Apollo 8p
Kontakt 5.7.3+ required
Royalty free license

FAQ
Full version of Kontakt 5.7.3 or higher
Windows 7 (latest Service Pack, 32-/64?bit), Intel Core Duo or AMD Athlon 64 CPU, 8GB RAM.
Mac OS 10.12 or higher, Intel Core Duo CPU, 8GB RAM.
6 GB free disk space for complete installation.