CloudBounce Mini (Lifetime License)
Artful Mastering
Presenting CLOUDBOUNCE - the lightning-fast way to master your music. This intuitive app masters your tracks automatically, using high-quality algorithms and machine learning for crystal clear results.
Cloudbounce Mini is the streamlined desktop version of the full-fat online mastering system, retaining all the AI know-how and powerful core features. Just fire up the app, connect to the internet and import your track. Within a few seconds you'll have a high quality master, ready to pack the dancefloor. Lifetime access to Cloudbounce Mini's suite of features and unlimited downloads means that you can keep on creating without restrictions - all for a one-off purchase.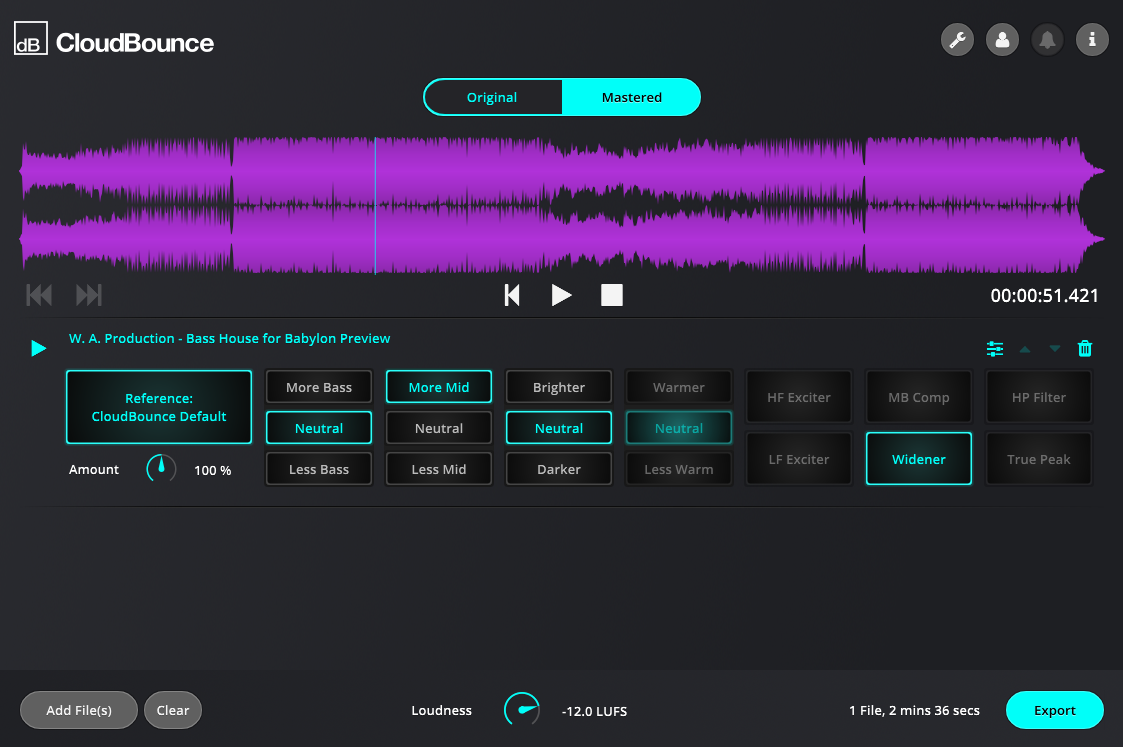 Unlimited WAV & MP3 Masters
Unlike the online version of Cloudbounce, this special desktop version sits in your app folder, ready for action whenever you need it. Experiment with the different algorithms and settings, exporting infinite versions until you're satisfied. Because Cloudbounce Mini has no restrictions for import or export, you can even import an entire album and master all of the different tracks with just one click.

Preview & Compare
With 3 different options for HipHop, EDM and Default, Cloudbounce Mini will generate a pro-level master in just seconds. Compare your newly mastered track with the original in the straightforward interface, with instant previews where you can easily choose any part of the waveform. Processing can be dialled in from 0 to 200%, stretching the scope of the mastering effect to the max.
Bass, Mid & Brightness
If you prefer to give Cloudbounce Mini more direction, open the settings menu to specify changes to bass, mid-range and higher frequency ranges. Make techno dubs darker or trap snares sparkle with these flexible controls. 
Width & Depth
Push your master even further into stereo and extend the panorama with the simple Width button. Then crunch the dynamics and loudness with the LUFS dial, or pare things back with more subtle settings. You decide how best to tweak your master so that the sound is as unique as you are.
W. A. Production are real-life producers making creative plugins to help you achieve studio quality processing quickly and easily. Enjoy!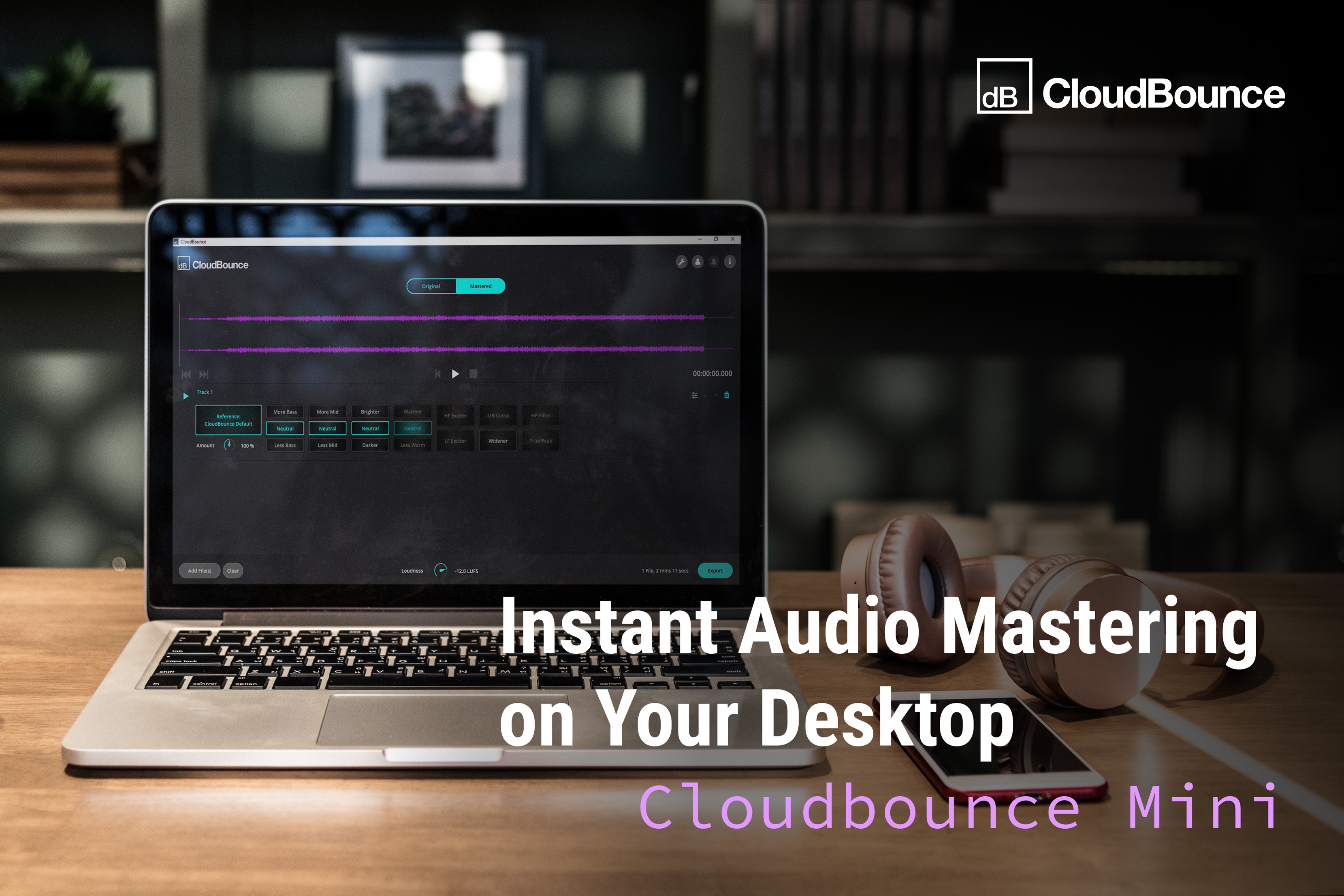 Features:
One-click mastering
Lifetime access & updates
Unlimited exports
Instant previews
Multiple genre options
Bass, mid & brightness
Stereo widener & loudness control
Responsive & CPU friendly
Internet connection required
Here is a list of differences between CloudBounce Mini and CloudBounce Full versions

FAQ
64 bit system
Win 7 and above
Mac OS X 10.7 or above