ChopMonster
Meet the Monster.
ChopMonster by Chop Audio is the ultimate beautiful mistake inducer. It not only auto-generates unique audio loop iterations, it slices and randomizes them in a consistently musical way, Felix Snow style. Use it with Vocal Phrases, Chord Progressions/Loops, Synths, Drums, and everything else you can drag into it!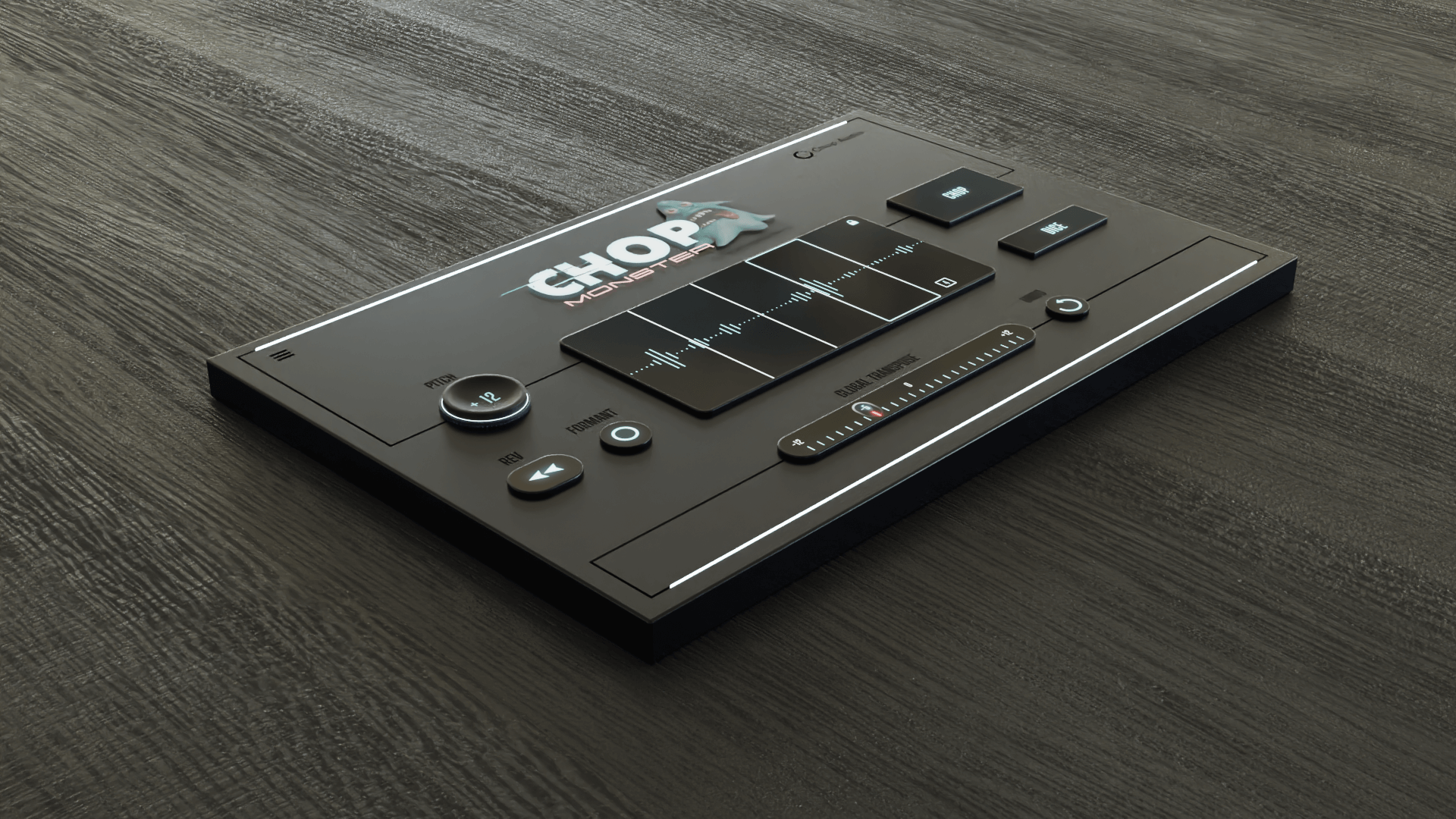 Conceptually, ChopMonster is an audio waveform chopper/slicer/randomization tool tailored to produce consistently musical (and often surprising) results. Drag a WAV audio phrase in, get a new musical and randomized phrase out. At its core, ChopMonster operates off of the philosophy that it's typically easier to identify what's wrong with a creative result rather than compose a result from scratch. Here at Chop Audio, we believe that mistakes are the lifeblood of creativity, and are merely portals to enter into the ultimate flow-state of creativity (the one with no inhibitions).
Thus, ChopMonster can be thought of as a beautiful mistake inducer - something to inspire you and to subsequently riff off of, so to speak, as you roll along with your idea generation and production. It's all about ideas, ideas, ideas. ChopMonster can give you the exact result you wanted from a few clicks of the CHOP and/or DICE button, or it can serve as a glorious launchpad for further editing, either inside or outside of the ChopMonster playground.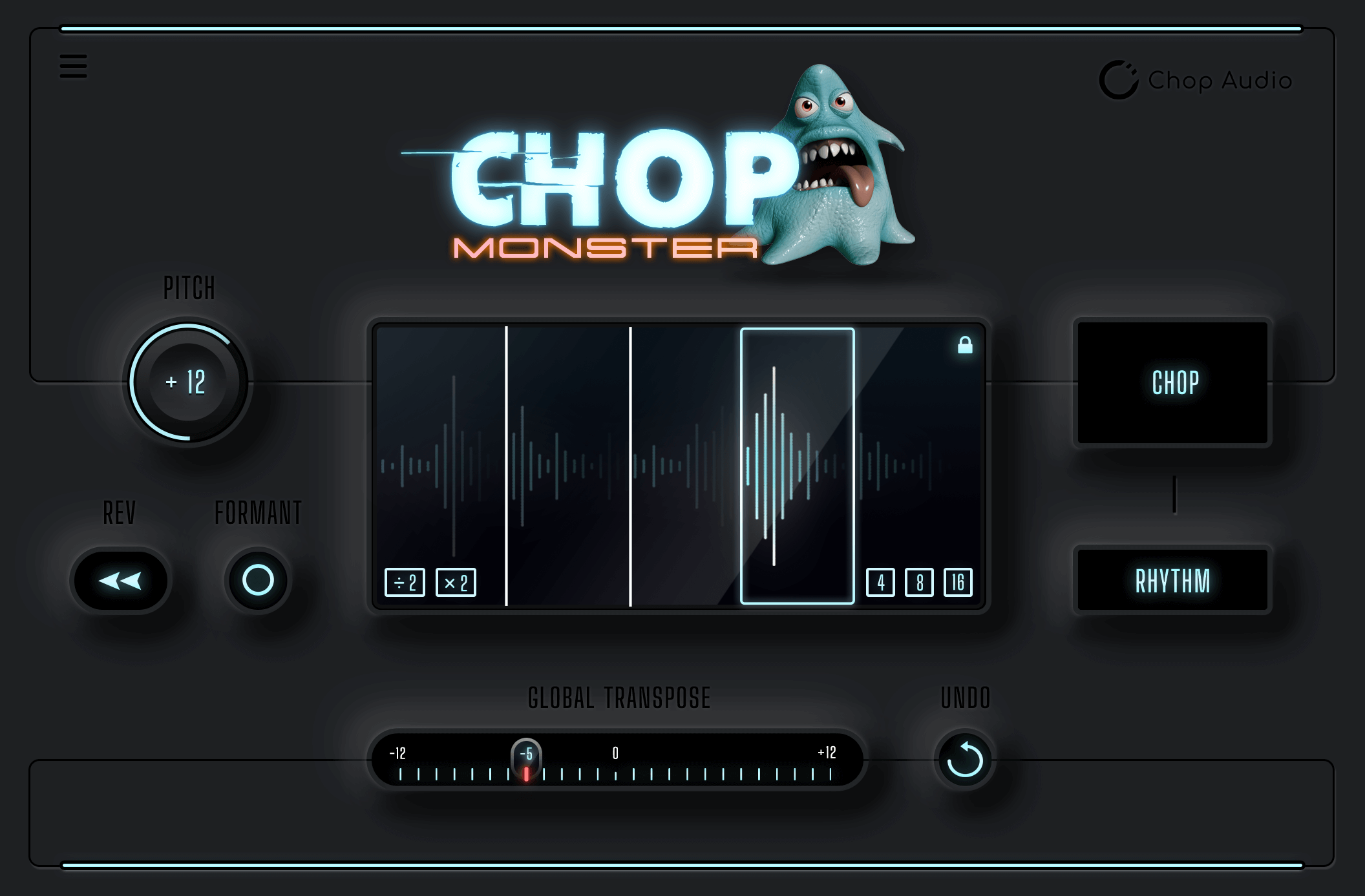 Features
Chop up any audio phrase/loop and randomize the order of those Chops
Choose whether you'd like 4, 8, or 16 Chops
Audition your Chops via MIDI
Record your Chop performances in your DAW via MIDI
Tempo lock syncs with your DAW
Undo functionality
Global Transposition of entire resulting phrase
DICE feature for wilder randomizations
Plugin window scaling/resizability

FAQ
ChopMonster is compatible with both Mac and PC/Windows systems. You can use ChopMonster with any major DAW software on the market, except for Pro Tools. BUT - our customers have found that using Blue Cat Audio's Patchwork is a suitable solution for using ChopMonster with Pro Tools. ChopMonster supports VST and AU formats.

System requirements:

Mac OS X 10.13+: AU / VST / VST3
Arcade is compatible with Apple Silicon-based Macs and macOS 13 Ventura
Windows 10, Windows 11: 64 bit VST / VST3
8GB RAM required, 16GB recommended

Processor:

Apple Silicon M-series (All)
Intel i5 or AMD equivalent or better (minimum)
Intel i7 or AMD equivalent or better (recommended)