Outlaw Mega Pack
What About Making Your Sound Better with the What About: Outlaw Mega Pack by W. A. Production. Here is what you will get inside this bundle:
Outlaw - Gain rider (Audio Plugin)
Pumper Compressor (Audio Plugin)
Helper Transients (Audio Plugin)
House Revolution (Sample Pack)
Lofi Hip Hop 2 (Sample Pack)
Future Bass Fuse (DAW Template)

Brazilina Bass South (DAW Template)

Hybrid Trap Might (DAW Template)

OUTLAW - The Renegade of Gain.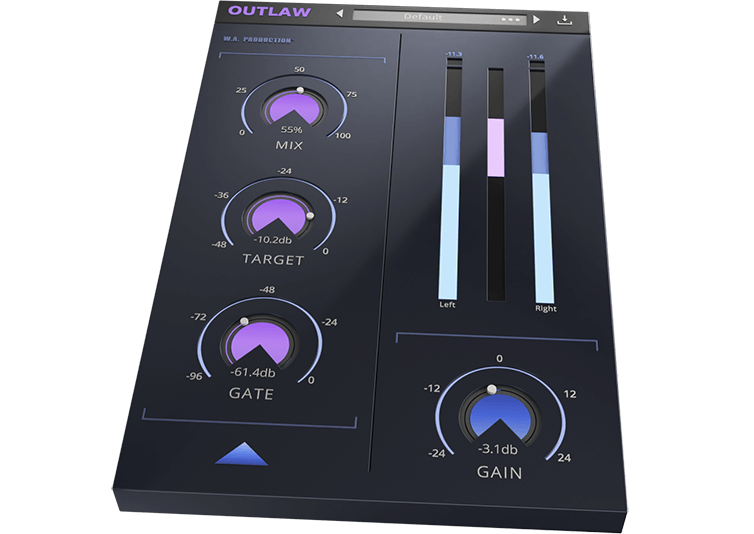 Outlaw is an audio plugin effect that can be used to mix live sound, to smooth out your bass lines, synths, pads, and vocals. This gain riding tool can even be applied to problematic audio with a low rumble or hi-hat bleed. With a quick shot fired by the Outlaw, you'll instantly hear dreary and dull sounds become animated with every essence of their true nature.
Outlaw is the newest addition to a long line of plugins from W. A. Production that produce real professional results without the hassle of complicated settings. Outlaw works by listening to the incoming audio signal and compensating for volume changes by mimicking that "real touch" feeling of a consoles fader movements done by an engineer. With smooth gain leveling, you won't have to worry about drawing automation clips to tame that wild volume bandit. The attack and release option can round up a rowdy pack of transients. Keep an eye on the progress of the Outlaw with a visually stunning large display that shows the Peak and RMS volume for both the left and the right channel, while showing how much gain is riding in the center.
Once you use the Outlaw, you will wonder how you ever survived without it. Pick up the Outlaw Mega Pack by W. A. Production and experience our philosophy. All Gain. No Pain with Outlaw.
To celebrate the release of our latest plugin rather than include a couple of audio sample packs to give ya something new to test out the Outlaw, we went a little overboard. You may want to make some room because this bundle is massive. Let's take a look at what comes with the Outlaw.
PLUGINS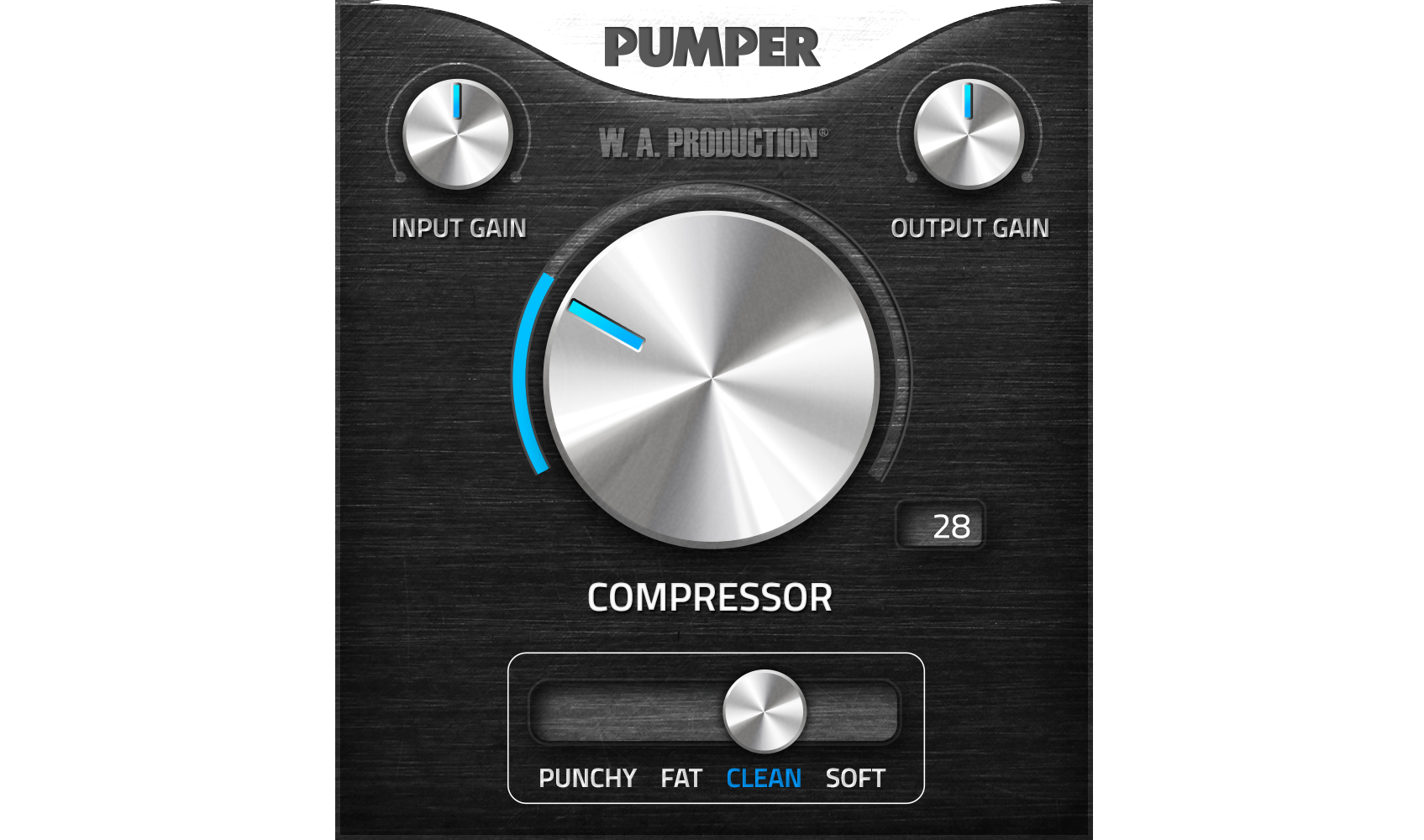 Don't be fooled by the simplistic interface. Think of the one knob as the famous "red button".
When turned, this knob has the power to give you a punchy style of compression to make those drums hit harder, phatter, cleaner, and clear without over compressing.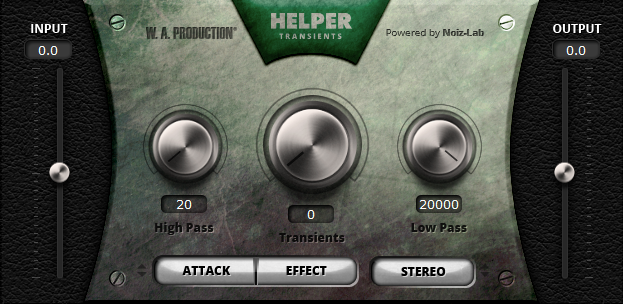 Transient shaping has become an important aspect of mixing audio. Apply the Helper plugin and shape drums so they cut through the mix without compromising the dynamics. Cut off unwanted frequencies with a low and high pass filter and process 5 different kinds of audio signals from the audio source itself, the mid, the side, the left or the right.
AUDIO SAMPLE PACKS
House Revolution
What About: House Revolution an amazing sample pack made by W. A. Production created for all the EDM & House freaks out there! Inspired by the hottest Hexagon and Spinnin producers & tunes. In this pack, you will find 6 construction kits + 5 FL Studio templates and hundreds of unique sounds all compiled into one huge 3.73 GB library.
Angry Parrots Lo-Fi Hip-Hop 2 pack was developed for producers that demand perfection and music that speaks from the soul. These are the sounds of complete audio euphoria waiting for you to sculpt into a conceptual auditory work of art.
DAW TEMPLATES/CONSTRUCTION KITS
Created to show producers, such as yourself, exactly how a Future Bass track is made. Not only did we break down the inner workings into Stems, MIDI/WAV loops, and Presets, we also threw in our complete Ableton Project file. Load up this template and see every instrument, effect, setting, and mixing technique that we used, even our master tracks. Use this template to learn, dissect, customize and create your own Future Bass masterpiece.
Brazilian Bass South brings you a chance to see how the professionals create a booming Brazilian Bass track. This template comes with amazing resources and elements such as our FL Studio Project File that gives you a detailed look at the arrangement and overall design of the track, the audio samples we used, our automation clips and presets. With our organized template and a positive work flow, just load up and you are ready to go.
Get ready to explore the fundamentals of Hybrid Trap. With the Logic Pro Project File, you can view our arrangement, what effects we used on our instruments, how we did our mix down and how we mastered the track. Allow our template to inspire you, to build upon, or design your own Hybrid Trap mix. This template was designed to make you a better Trap and EDM music producer and to have fun while doing it.
House Revolution
6 Construction Kits (+ Presets & MIDI)
5 FL Studio Templates
13 Melody Loops / Mini Kits (+ MIDI)
40 Serum Presets
30 Sylenth1 Presets
20 Drum Loops
20 Kicks
20 Fills
20 Claps & Snares
20 Percussion
Lo-Fi Hip Hop 2
10 Background Noises
20 Hip Hop Bass Loops
10 Melody Loops
20 Pads
20 Piano Loops
10 Sax Loops
30 Cymbals
30 Kicks
10 Percussive One Hits
20 Snares
Future Bass Fuse
1 Ableton Template (+ 12 Samples)
7 MIDI Loops
9 Serum Presets
12 Stems (Construction Kit)
Brazilian Bass South
1 FLP (+ 35 Samples)
7 MIDI Loops
7 Sylenth1 Presets
6 Stems (Construction Kit)
Hybrid Trap Might
1 Logic Pro Project
13 MIDI Files
10 Serum Presets
11 Stems