Fremaster
Your track is already great but you still feel it needs a little extra polish. A gentle push to perfection. That so-called cherry on top is FireSonic's FireMaster. This ultimate finisher and sonic exciter will give your tracks more body, air and perfect balance.
Give Your Track the Final Touch
FireMaster is meant to be inserted as the last effect on any track to give it the final polish. It is the extra push that will make your bass, vocals, drums or final mix sound stronger than your competitors.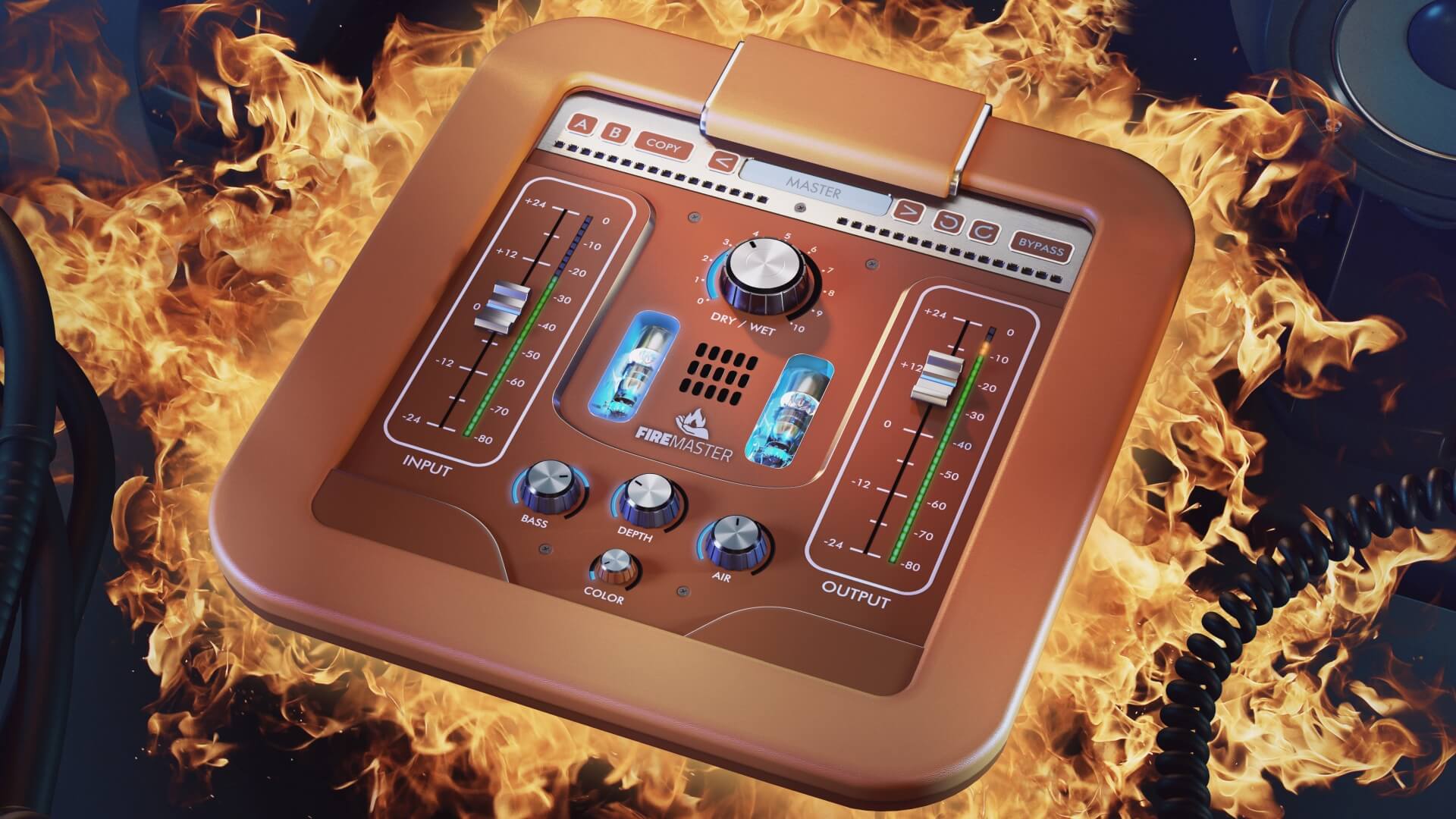 The Body and Color
The sophisticated core algorithm is divided between two controls. Depth and Color controls are responsible for the psychoacoustic feel of great space and strong body.
Manage Highs and Lows
Don't reach for external EQs. FireMaster has precisely tuned controls for mastering bass and treble. It will give your tracks perfect bottoms and a great amount of fresh Air.
Maximal Ease of Use
The simplicity of use is based on the number of presets. You may choose one that fits your needs and just by driving the Wet/Dry control you add the desired amount of perfectness.
CPU-Friendly
Even though the contemporary computers' performance almost reaches the sky there's always need to administer it wisely. Although FireMaster is meant mainly for master tracks the unit is highly optimized for use on multiple tracks withouth draining too much CPU power.
Be Creative, Be Gentle
Although the name FireMaster suggests the plugin is made for mastering you'd better be gentle and add just a little amount of effects on master tracks. The truth is FireMaster can be used with great results on vocals, bass, drums or any other tracks. Creativity knows no limits.
Hassle-Free Software Protection
No iLok, no dongle nor internet access is required for activation. Our software uses licence files to activate your software. You can freely use the purchased software on all your computers as long as you are the user.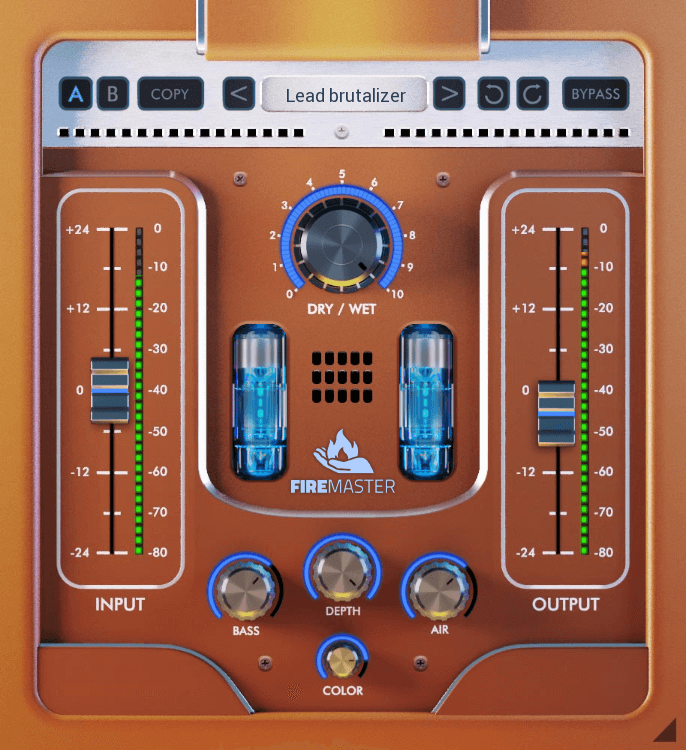 Realistic 3D Yet Flexible GUI
Photorealistic graphic user interface of the plugin gives you the feeling you are touching the real hardware. But it easily adapts to your needs. You can always drag the arrow in the bottom right corner to change its size - make it smaller to save the valuable screen space, or enlarge it to make it easier to use.
64-bit Audio Quality at ANY Sampling Rate
The plugin provides the maximum audio quality you can get. It uses 64-bit audio processing and can handle any sampling rate. 192 kHz or even higher
Smart Bypass
The intelligent way our plugins manage bypassing ensures that you don't get any click or harmful noises when automating the parameter.
FAQ
Windows 8 or higher (64 bit)
macOS 10.10 or higher (64 bit)
AAX - ProTools 11 or higher