Pumping Summer Bundle 2020
Don't let your mix get kicked down in the mud, punch back with the Pumping Summer Bundle 2020 from W. A. Production. We've included our finest plugins that are all relevant to tightening up that low end and giving it that pristine "pump". Add true and organic sounding dynamics, get that bass line and kick sounding tight and strong, and handle compression like a pro.
Our lightweight and user-friendly plugins take all the guesswork out of over-complicated processes. This gives you the results you want quickly and all without compromising quality. This bundle gives you a 3 band transient shaper, multi-band compressor, parallel compressor, dual-mode compressor, multi-band volume shaper, and our highly addictive one punch powerhouse, Punchy Worm.
This offer is hotter than summer and will only last as long, so, why let your tracks sound like a wimp? Give it some power, give it some punch and strut it like a pimp with the Pumping Summer Bundle 2020 from W. A. Production. The leaders in innovative sound design plugins
Bundle details: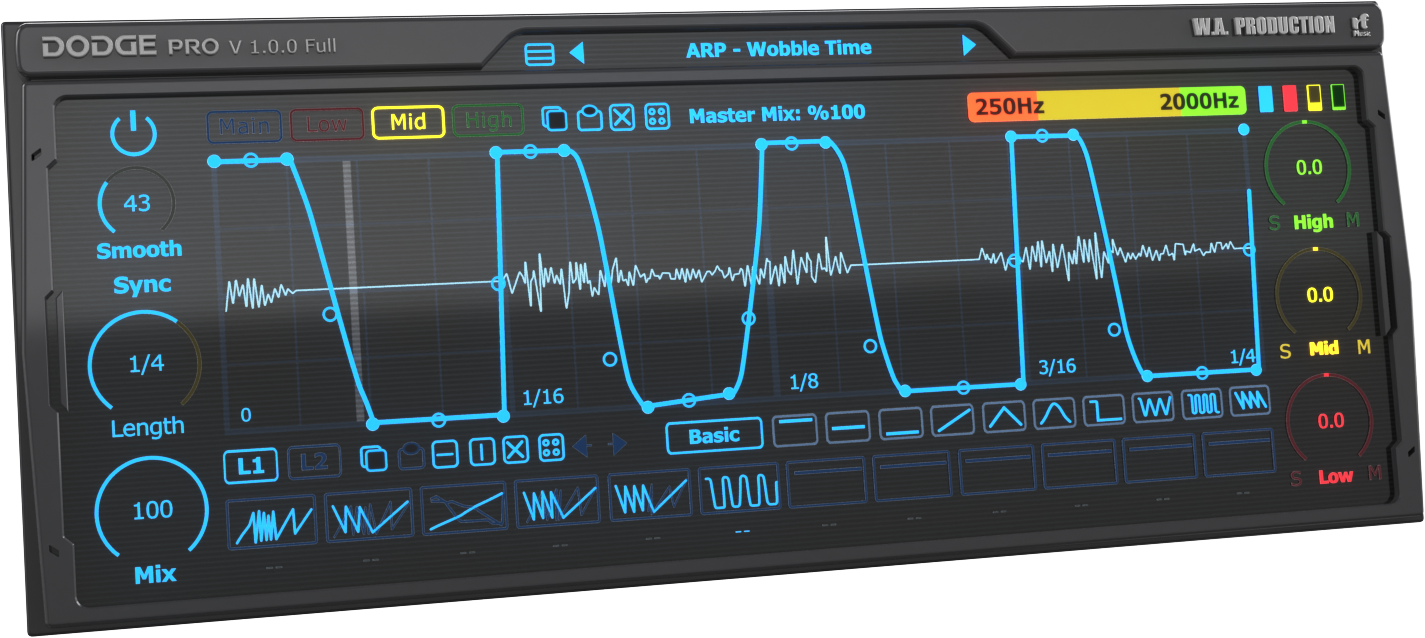 We're all familiar with the concept of sidechain processing; ducking the amplitude of one audio signal when another is playing. This studio technique is the basis for modern dance music and creates an energetic rhythm that gets hearts beating and feet moving. Dodge Pro takes this simple concept and pushes it into the stratosphere with not just sidechain ducking functions, but also rhythmic motifs, gated rhythms and special fx. Choose from the many presets or draw your own amplitude shapes using point-and-drag nodes, surgical drawing tools and 3 independent frequency bands. Assign up to 12 scenes via MIDI and tweak to your hearts content, with multiple curve types and note divisions.
Features:
Comprehensive multiband volume shaping
Adjustable 3-band EQ volume automation
Smooth and glitch free
Advanced line editor
Responsive & CPU friendly 
MIDI triggered scenes
Factory presets & randomisation
Full PDF Manual & Tutorial video
Learn more about Dodge Pro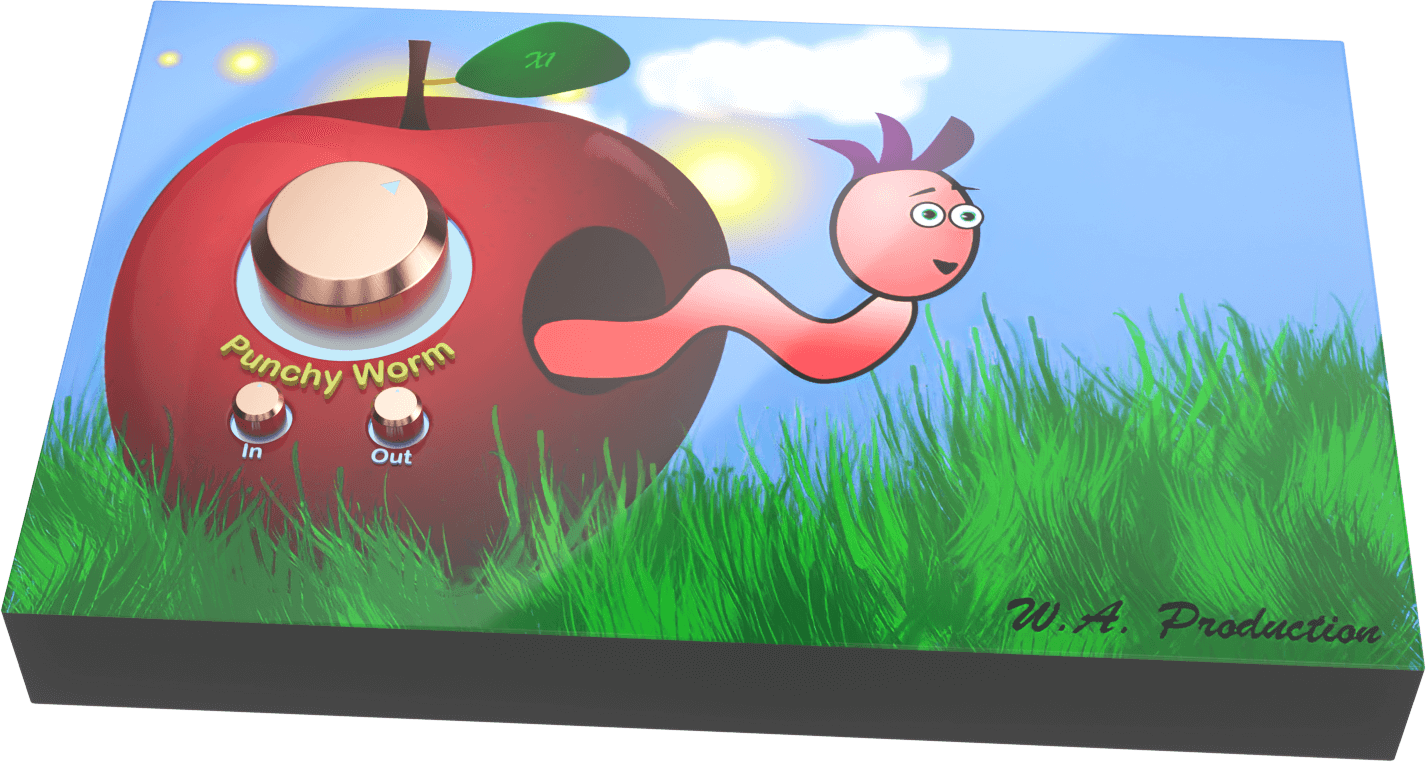 Here at W.A. Production we're serious about music and over the last few years we've created many top quality plugins with finely tuned controls and pro studio features. But sometimes we just like to go a bit crazy.
Features:
Dancing worm!
One-knob punch and saturation processing
In / Out controls for accurate A/Bing
Bypass toggle
Up to x4 oversampling to reduce aliasing noise
Full PDF Manual & Tutorial video
Learn more about Punchy Worm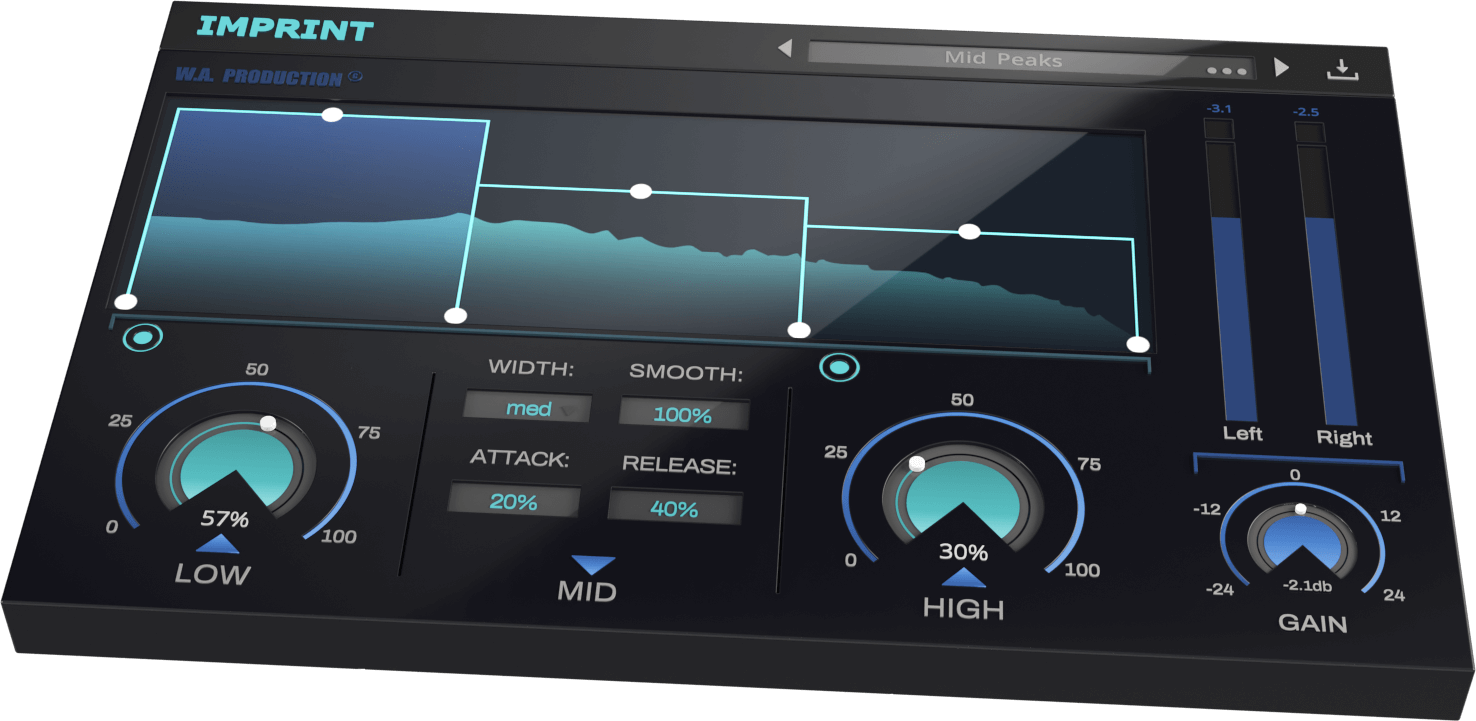 Transient shaping is the key to getting your audio upfront and punchy. Whether it's adding extra power to your kicks, or taming the tails of your synth lines, a decent transient shaping plugin should be an essential part of your music making arsenal. At WA Production, we don't just do decent… we only do extraordinary.
Features:
Multiband Transient Shaper
3 Frequency bands with adjustable crossover and gain
Over 20 Creative Presets for bass, drums, vocals, mastering and FX
Click free bypass control per-instance and per-band
Advanced transient character controls: width / smooth / attack / release
Output level and master gain control
Real-time waveform display
Full PDF Manual & Tutorial video
Learn more about Imprint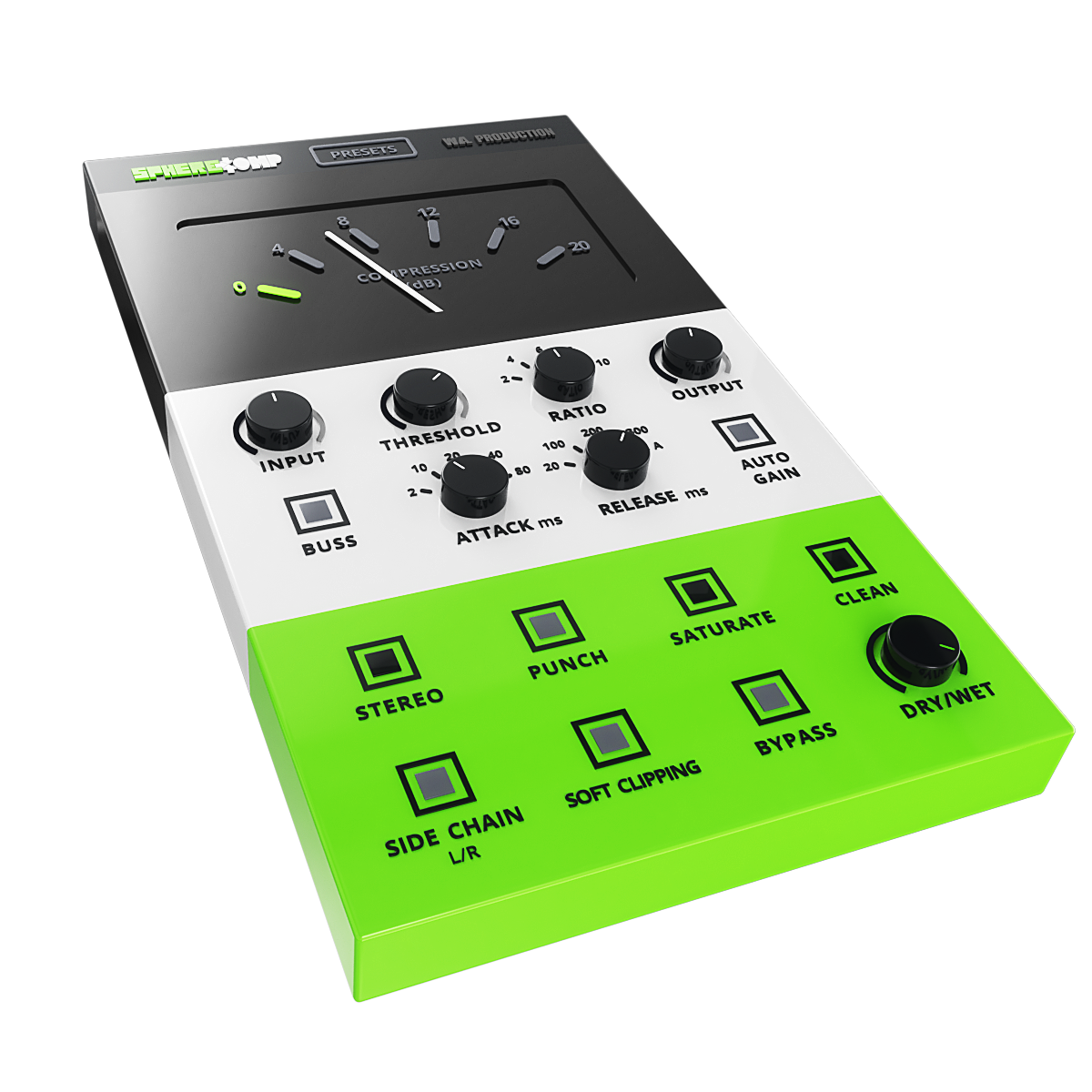 W. A. Production has created the perfect way to approach and achieve proper compression. All producers know compression can either be an award-winning tool if used properly, or it can totally destroy your mix. Audio students are introduced to compression and most are left confused or scared to death of it. SphereComp is capable of catering to the seasoned pro and the beginner.
Learn more about SphereComp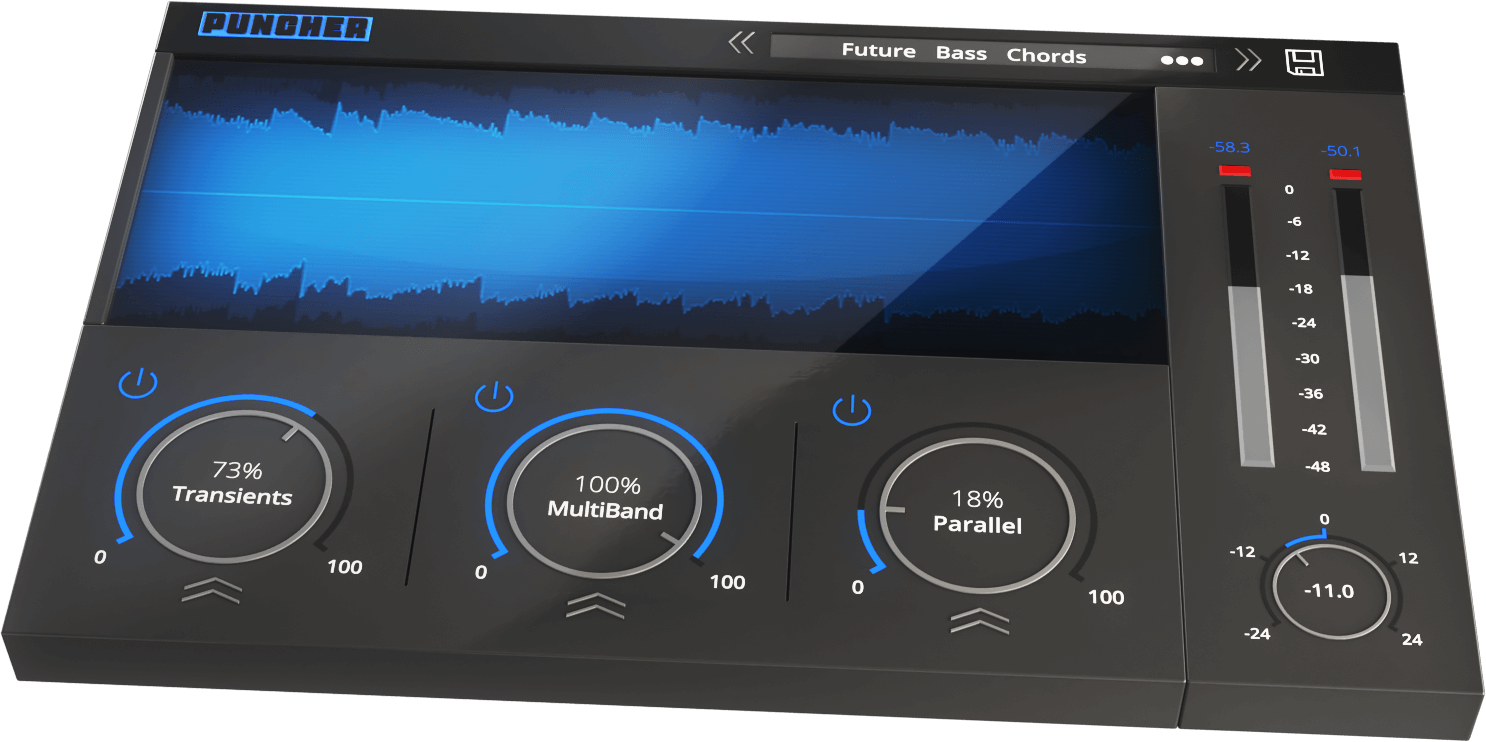 Puncher is a Multi-FX plug-in that will add instant power and punch to your tracks.
In terms of compression, this is the all in one tool you've been dreaming of. Packed into its compact design you will find 3 different effects. A Transient Shaper, Multiband Compressor and Parallel Compressor. It allows you to combine the power of these 3 amazing tools to create a brand new, unique and powerful sound. Puncher not only allows you to to control the amount of the applied effect, it also allows you to control the effect itself. Offering advanced options for each effect you can fine tune every aspect as much as you like. Inside Puncher you will also find 48 configured presets made for various genres and instruments.
Features
Attack and release transient shaping
Real-time linear phase Multiband compression
Variable RMS parallel compression
Build in preset manager
Before/after dynamics wave display
Smoothed out bypass controls
Learn more about Puncher
System Requirements:

Windows 7 or higher (32 / 64 bit)
Mac OSX 10.7 or higher (64 bit)
AAX - ProTools 11 or higher